How will consumer needs evolve?
01/11/2021
International experts participate in Rocagallery.com to weigh in on consumers' latest needs and how they influence the design and adaptation of spaces.
As part of the topic of the month, "New ways of consuming", the online platform will discuss and research architecture, design and sustainability as part of its conversations on how infrastructures adapt to new consumer habits in society. From various viewpoints and fields of expertise, the guest panelists will describe their vision on how to meet current and future needs and how to reimagine spaces devoted to the marketing of products and services.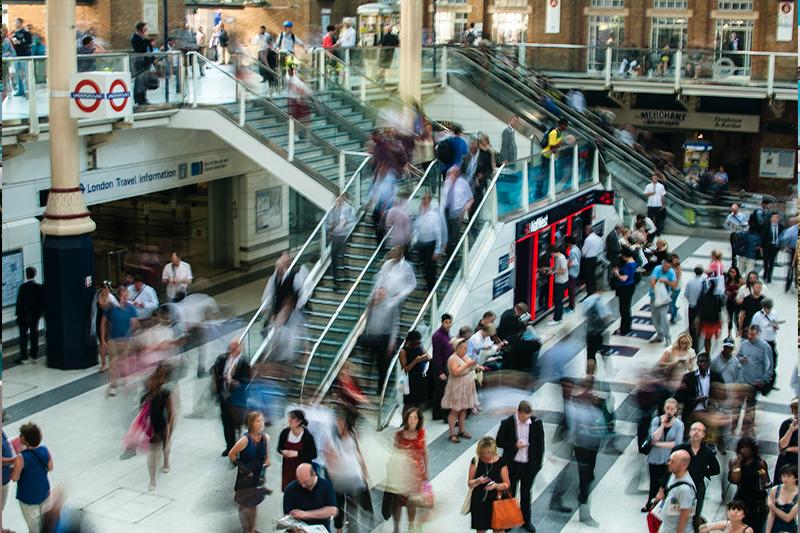 Throughout history, personal trends and preferences have always been influenced by the social, economic and cultural context. Rapid technological advances and the impact of the pandemic have shown how daily needs and routines have changed in every city in the world: there have been changes in working hours, health protocols, educational approaches, social interactions, and even consumer habits.
The surge of e-commerce, remote work and interest in personalized experiences are some of the factors that have led to new societal needs. Current demands are not only governed by materialistic criteria, but also by social and environmental criteria, as companies and consumers are both concerned about the climate crisis and about social inequalities.
In this new topic of the month, New ways of consuming, Rocagallery.com looks at the changes and reimagines how the society consumes and how retail and consumer spaces should be adapted to meet current needs. New circumstances require fresh ideas and, therefore, the platform will host a panel of international experts who will share weekly articles until late December to provide an overview of new retail demands and the architectural and design resources needed to satisfy new consumers.
Authors who have collaborated in this topic include Marta Urtasun and Pedro Rica, founders of Mecanismo Studio and professors for the master's program in gastronomy spaces at the University of the Basque Country in San Sebastian. Their article entitled "Changing From a Consumer and Immediate Society" defends design as a sustainable tool to cope with unbridled consumerism. Agustín Aranda, a journalist and designer for the Secretariat for Planning of Rosario explains in "Urban Agriculture" how the proliferation of community gardens in Argentinean cities has been a driver for the national economy. Clare Dowdy, a journalist specializing in design for media such as Wallpaper, Monocle and Financial Times, reflects on how data consumption is an increasingly important part of our society and on how data centers can influence architecture. Héctor Serrano, director of Borealis studio, and Carmen Baselga, director of the Taller de Proyectos studio, together discuss how 3D printing has transformed the way that items are produced and used. Last, Javier Díez, director of diez+diez Studio and an industrial design specialist, speaks of the designer's role in the communication between an object and a designer.
In upcoming days, publications will be added from other authors, such as Colbey Reid, professor and department chair of Fashion Studies at Columbia College Chicago, who will discuss how factors such as fashion, gender, environment and diversity influence consumer choices. Catherine Foulkrod, fiction writer and collaborator with media such as The Believer, New York Tyrant and El Malpensante, will explore the active role of consumers at the present time. Esteban Becerril, co-founder of B+R Arquitectos, will write about the new role of shopping centers in downtown areas and surroundings, both nowadays and in the future. And Fernando Nasuti-Wood, senior marketing director of Lego France and Iberia, will touch on how to design products for an increasingly more inclusive and demanding society.
This new topic of the month will bring in perspectives from professionals in a broad range of disciplines, as Rocagallery.com seeks to pursue issues of utmost currency from the vantage point of architecture, design, innovation and sustainability. All articles can be viewed in both English and Spanish at http://www.rocagallery.com/.