Roca participates in the development of "the room of the future"
23/09/2021
Roca's latest innovations equip the bathroom space of the ROOM2030 initiative, which involves the participation of leading companies within the construction and interior design industry.
ROOM2030 is an ambitious project focused on the development of smart modular rooms for hotels, student dorms, nursing homes and new co-living or build-to-rent spaces. The aim is to create a solution that is sustainable and easy to install, based on the integration of the latest innovations in the industry, such as smart, active and eco-friendly materials; health technologies; environmental efficiency systems; Internet of Things (IoT) applications and Big Data platforms; or modular and 3D constructive solutions.
Responding to new housing trends
In addition to focusing on technological integration and a sustainable vision, ROOM2030 also aims to respond to new housing trends, marked by the demand of second homes, the increase in telecommuting and the emergence of new residential concepts with shared spaces.
This new concept has been developed by a start-up company with the support of a consortium of leading and innovative companies within the building and interior design industries. As a member of this consortium, Roca participates in ROOM2030 by sharing its expertise and know-how in the development of advanced solutions for the management and equipment of the bathroom space, as well as incorporating cutting-edge technologies to improve personal hygiene and well-being.
Today's solutions for the bathroom of the future
ROOM2030 features solutions that allow users to monitor all operations within the bathroom space by means of IoT and IA, with the aim of ensuring its proper functioning and minimizing environmental impact. For instance, it will be possible to know the water and energy consumption of the installation or any other incident in real time to act immediately.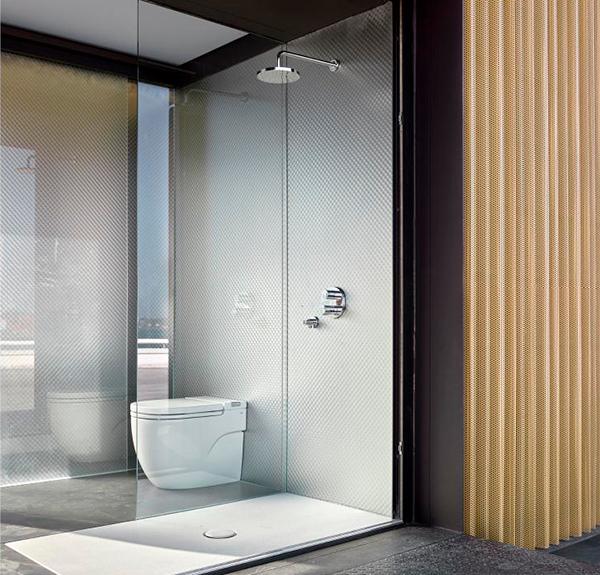 As for products, if features the new generation of In-Wash® In-Tank® products. Launched in July 2021, this smart toilet with integrated cistern is aligned with ROOM2030's principles: by integrating two innovative solutions, it saves space in the bathroom, makes installation and maintenance easier and offers a fully personalized washing and drying experience.
After the installation of the first modular unit at the Niemeyer Center in Avilés (Asturias), ROOM2030 has moved its technological rooms to Rebuild, which was held in Madrid in September, giving visitors the opportunity to discover the room of the future.