Roca wins global Design Award Recognition
25/04/2022
Both Ona Collection's new basin and the Insignia In-Wash Smart Toilet were awarded the prestigious iF Design Award.
The brand also took home two Red Dot Design 2022 awards for its Smart Toilet designs, while Ona's new basin reaped both the "Best Basin" and "Best Vitreous China Product" awards at Sao Paulo's Expo Revestir trade show.
The design excellence of two of Roca's most recent creations, Ona Collection and the In-Wash Smart Toilets, was amply recognized with three recent international design awards, the iF Design Award, Red Dot Design Award and 'Best in Show' at Expo Revestir, the largest finishing solutions trade show of Latin America.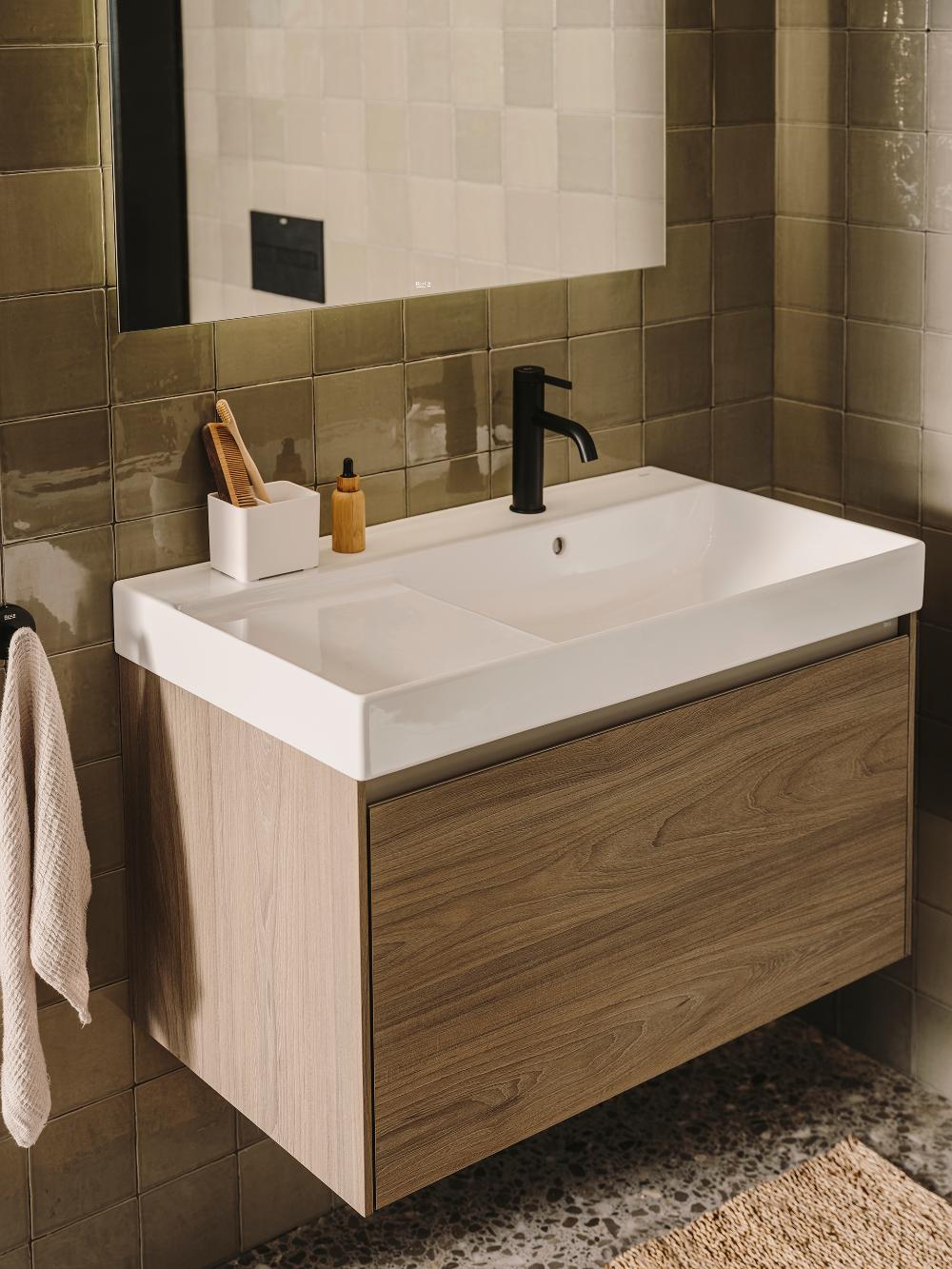 Ona Collection takes home three prestigious international awards - an iF Design Award and two "Best in Show" awards at Expo Revestir.
Roca's Ona Collection's new basin design was given an iF Design Award 2022 and two 'Best in Show' awards at the Expo Revestir trade fair, "Best Basin" and "Best Vitreous China Product".
Established in 1969, the iF Design Award is widely considered by the industry to be one of the most prestigious design awards globally. This year the jury consisted of 132 independent design experts from over 20 countries. The Ona Collection's washbasin was considered the standout design from a total of 3,518 submissions.
Expo Revestir is the most important trade fair in Latin America for architecture, interior design and the construction industry, an essential stop on the calendar for manufacturers and design professionals alike. Receiving award recognition in a fair as exceptional as Revestir is an important achievement that reinforces the company's current success in design and innovation.
The Ona basins are designed by the Roca Design Centre in collaboration with Noa Design Studio. Ona is characterised by a Mediterranean-inspired aesthetic with soft shapes and geometric lines. The Ona basins are made of Fineceramic®, the exclusive ceramic material developed by Roca, that forms lighter and more resistant pieces with slender contours. This allows for a more sustainable production process, with zero waste, since all the components are of natural origin. A revolutionary and contemporary design that seduces professionals and users alike.
Roca's Smart Toilets are granted an iF Design Award 2022 and two Red Dot Awards 2022.
Roca's Smart Toilets continue to evolve and incorporate new functions and technology integrated into a minimalist design. These characteristics contributed to the brand's Insignia In-Wash Smart Toilet winning the prestigious international iF Design Award 2022, as well as the Red Dot Award 2022 for best product design of the year, this last prize also being granted to the brand's Khroma In-Wash Smart Toilet.
The Insignia In-Wash is Roca's newest and most sophisticated Smart Toilet. It features new advances in technology developed by the company's R&D&I team. Equipped with cutting-edge solutions designed to ensure optimal hygiene and disinfection, the
In-Wash Insignia is the most complete of the Smart Toilet lineup. The Supraglaze® treatment converts the WC into a more resistant and safer antibacterial surface, while the integrated UV light and water electrolysis system ensures a high disinfection capacity.
Added to these features are other intelligent functions such as a night light, a motion-detection self-flushing system, voice control and remote control, in addition to the water-saving system synonymous with Roca.
The other design worthy of the Red Dot Design award is the Khroma In-Wash, a toilet that combines intelligent technology and availability in a wide range of colours and textures, enabling it to be adapted to any style. Available in red, brilliant white, black and beige, the Khroma In-Wash is guaranteed to be a standout feature in any bathroom.
For Roca, receiving the iF Design Award and Red Dot Design awards means recognition of its firm commitment to research and development in new technology that makes the bathroom experience comfortable, safe and hygienic.