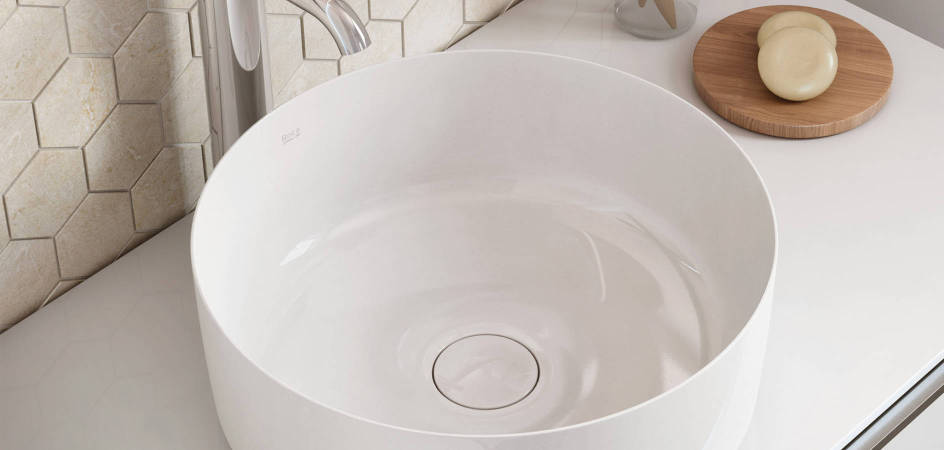 Inspiration
FINECERAMIC®, CERAMIC SUBTLENESS FOR EXTRAORDINARILY RESISTANT BASINS
A commitment to innovation that has transformed the way we think and design a bathroom.
There are occasions in which the key to style resides in fineness, in the subtlety of shapes, in the capacity of harmonizing with the ensemble. These are occasions defined by spaces or individuals with an extraordinary yet subtle personality, which are able to impose a style without us realising it. The commitment to research of new materials has led Roca to create a new compact ceramic material with an extraordinary lightness and performance. A technology that, like the most subtle creatures, is able to merge to transform projects and to create basins with shapes that were unimaginable before. Fineceramic® is Roca´s answer to those spaces that are defined by the softness and fineness of its lines without compromising durability. A commitment to innovation that has transformed the way we think and design a bathroom.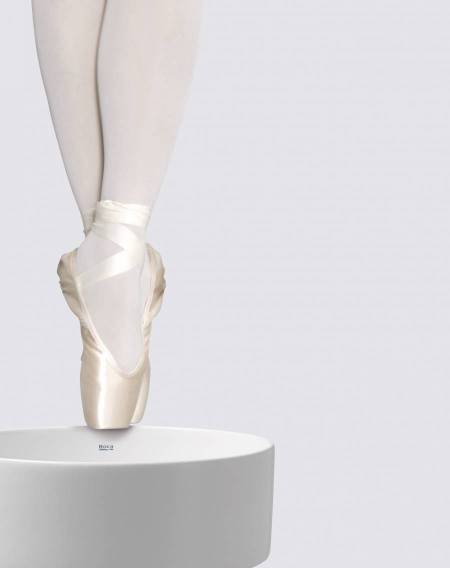 Fine and defined lines
Extremely fine lines, 5 mm thick, and soft and uniform internal surfaces turn the basins manufactured in Fineceramic® into pieces that will add a touch of character to our bathroom.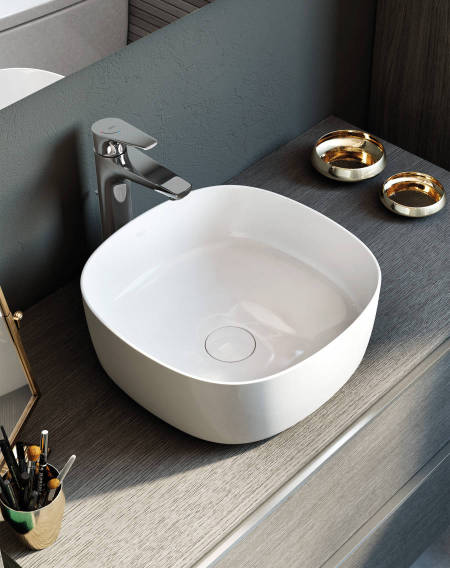 Remarkable lightness
These fine shapes result in the low weight of the basins manufactured with this innovative material. 100% ceramic, Fineceramic® enables us to create products that are 40% lighter and at the same time, 30% more resistant proving that, like human beings, sometimes subtleness conceals a remarkable strength.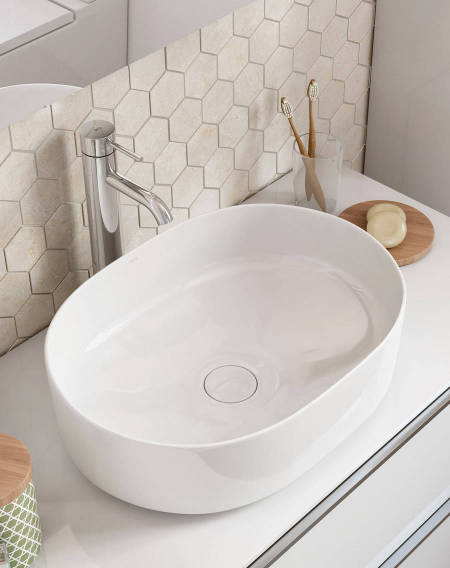 Durability
An essential element of the character of the bathroom, the basin is also a product that endures an intensive use in our everyday life. The guaranteed resistance of Fineceramic® makes these basins extremely durable. Moreover, its soft and homogeneous surface is highly resistant to abrasive products allowing their use with absolute assurance.