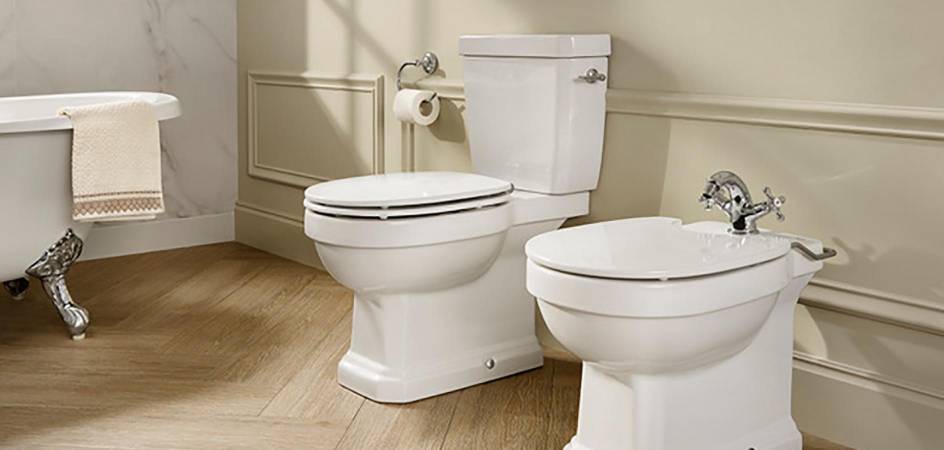 Tips
IDEAS TO BUY A TOILET
Discover the available WC models and choose the one that best suits your bathroom.
Just because an element is essential it does not have to be basic. If you are thinking of buying a toilet, you need to know that the right model can round out the style of the bathroom, contribute to making it seem bigger or even become your partner to obtain maximum hygiene. We present 5 alternatives to help you choose the WC you really need…
Close-coupled toilets
The most common toilet model has a cistern on the bowl, creating an ensemble that stands on the floor. You can choose the back to wall version to take up less space and to eliminate those corners where dirt can build up. Check out all our close-coupled toilets.
Wall-hung toilets
As they have a built-in tank and are wall-hung, the wall-hung toilets make cleaning easier and are ideal to make small guest bathrooms seem bigger.
Toilets with high level or built-in system
In these models, the base of the toilet stands on the floor but the water tank is separated from the bowl. There are two versions for the cistern: you can build it in the wall to save space and increase the feeling of spaciousness in the bathroom or choose a rather vintage option and opt for a high level cistern, wall-hung and visible.
In-Tank toilets
Easier to install, the In-Tank models innovate by integrating the water tank into the bowl itself, avoiding the visual impact of traditional cisterns or the works involved in the built-in ones. Thanks to the exclusive Soft Air technology, an air injection system thrusts the water from the tank to the upper part of the bowl, achieving an effective and silent flush.
In-Wash
Revolutionizing the WC concept, In-Wash integrates cleaning and drying functions to ensure maximum intimate hygiene. Not only does it include anal and perineal cleaning, it also allows users to choose the water pressure or the air and water temperature, in order to offer a fully customized experience.