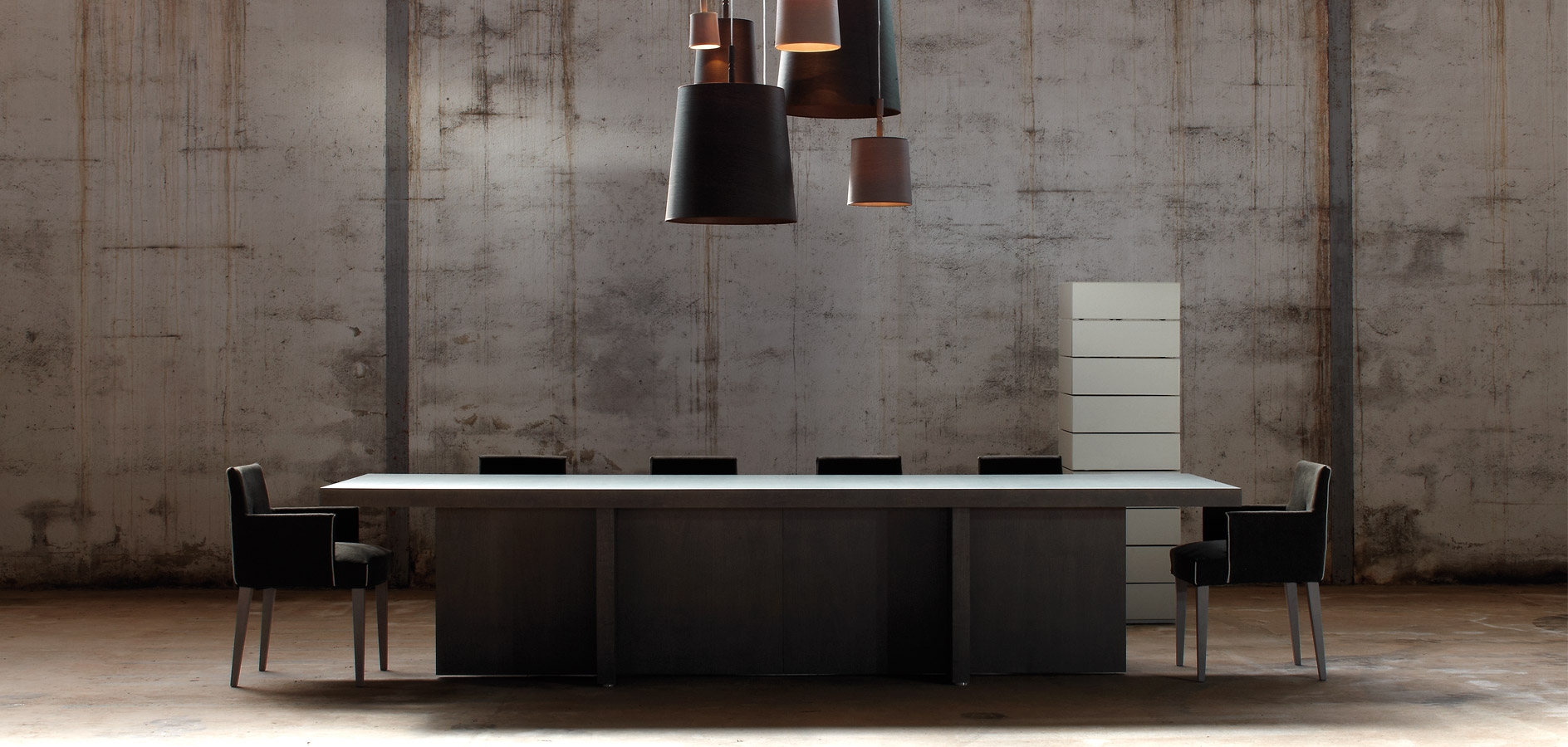 Inspiration
Joan Lao, design for the senses
"The bathroom can be the ideal space to find yourself, to look after yourself and to reflect. It should be compulsory to see it like that!"
He welcomes us at his main studio located on one of the most important arteries in Barcelona, on Balmes Street. From here, Joan Lao leads a team that shares his same creative vision. All his work exudes an aura of sensibility and naturalness that is easy to perceive yet difficult to transmit. Below this first layer, there is enormous professional work, based on geometric principles, noble materials and soft colours. With no stridency, and a great sense of timelessness.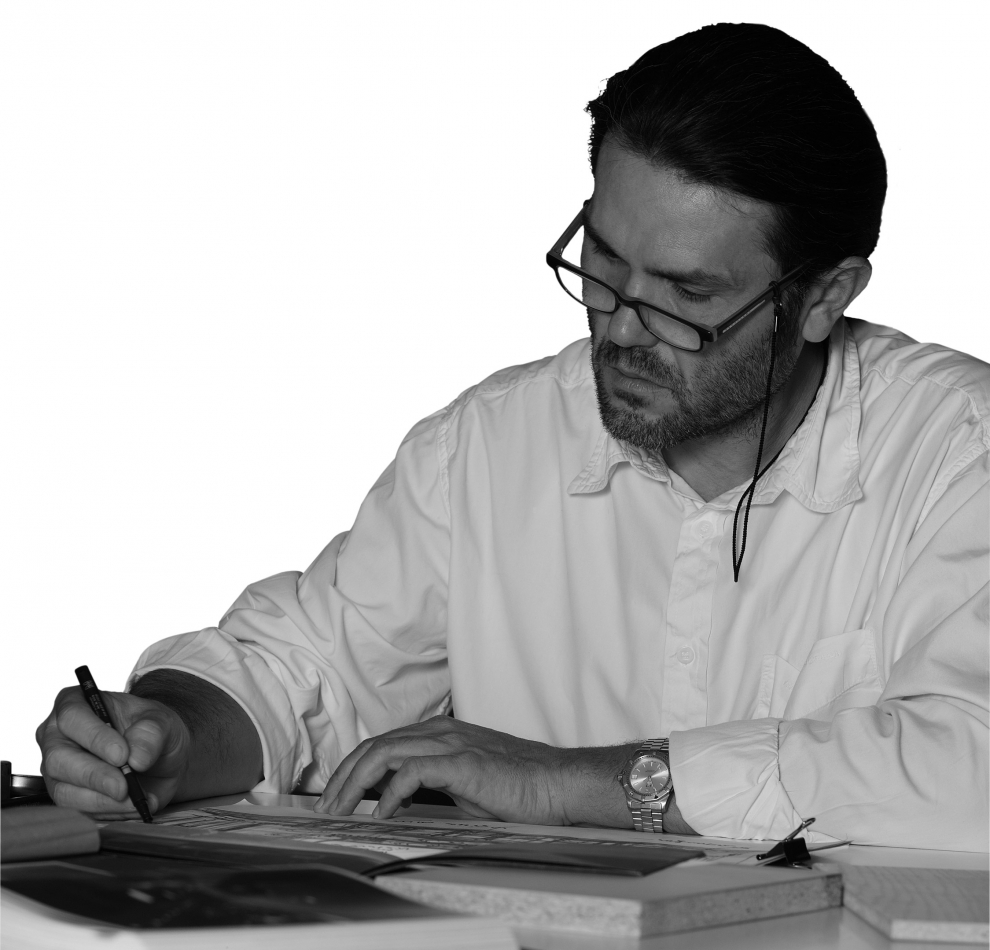 About Joan Lao
Faithful to his vision of design as a way of capturing a concept, he has been applying it to interior design, architecture and furniture design for more than 30 years. Having designed almost 3,000 interior design projects and more than 12,000 references of pieces of furniture, lamps, tapestries and decorative objects, Joan Lao is one of the most internationally acclaimed Spanish designers due to his outstanding creative capacity and his vision as a creator, producer and, above all, as an explorer and cultural driving force. His distinct stylistic imprint, perfectly in line with nature and away from fashion trends, turns into creations that last throughout time providing warmth, balance and simplicity, three necessary qualities he himself highlights to live in perfect harmony.
For Joan Lao, time is unique, art is emotion, light is calmness, nature is the origin of all things, design is essential, ethics are fundamental in life and in work and water is pure life. For a moment we get lost in reflections on design, on life spaces and on the role played by the bathroom in the physical and emotional health of people. He confesses to being in a phase of creative transmutation; a period of "new approaches and a better use of time, a time to consider what is really essential and to choose what, how, where and with whom."
What is design for Joan Lao?
Simply, to consider things before doing them.
And where do you find your inspiration?
In nature. It is my complete source of inspiration, my way of understand-ing design. I search the contact with nature, with organics.
Would it be right to say that design helps us to lead a more harmonious life, to connect with our emotions?
Yes. Well designed objects or spaces provide a dual satisfaction: they fulfill a role in your life and their beauty provides pleasure. You are going to look at them, touch them, smell them… They will have an impact on all your senses.
And also on the environment… Do you think we are facing a new era?
We should be. When we design we are generating waste and losing a part of nature, therefore it is wiser to be aware and to create objects and spaces that remain fashionable, that last, that can be recycled. We should work with materials that we can control.
Should design be a source of reflection then?
Designers should make an educational effort to show and teach society unequivocally, without divine inspiration, that everything that surrounds us has been designed. This reflection should be an obligation.
And this reflection leads us to…
That we need to make the most of things that were well designed in the past, we need to redesign those things that were poorly designed, and we should design anything that is needed.
The bathroom can be the ideal space to find yourself
Regarding design applied to bathroom spaces, how do you think we have evolved?
The creative side of bathrooms has greatly progressed in the last 20 years.
What would be your method of work when addressing a bathroom project?
First I work on the conceptual side and on the context: there are differences to a bathroom in the desert, in Greenland or in a luxury hotel in Maldives. I then turn to the functional elements, a good distribution, the fact that all needs are met, and after that, I start with the aesthetic and main elements: textures, materials, colours…
Again we enter the world of senses…
The great challenge for the bathroom is to be able to perceive a pleasant feeling through all senses. Inside the bathroom you pause and reflect. There are other vital spaces where you are accompanied and you move, but the bathroom is the most intimate place. You connect with the cult of health, with the physical and emotional improvement. The bathroom can be a space to find yourself, to look after yourself and to reflect. It should be compulsory to see it like that!
And could this conflict with the new technologies?
My generation drew by hand, with a pencil. Technology is essential but it implies a certain slavery at the same time. We carry out simulations at the studio that enable us to see the finished project. In the past we had to imagine everything; now you can find out if you are going to like the project, from any point of view.
…when I take a pencil and draw three lines, I am fascinated. I try to find a balance between technology and human flavour.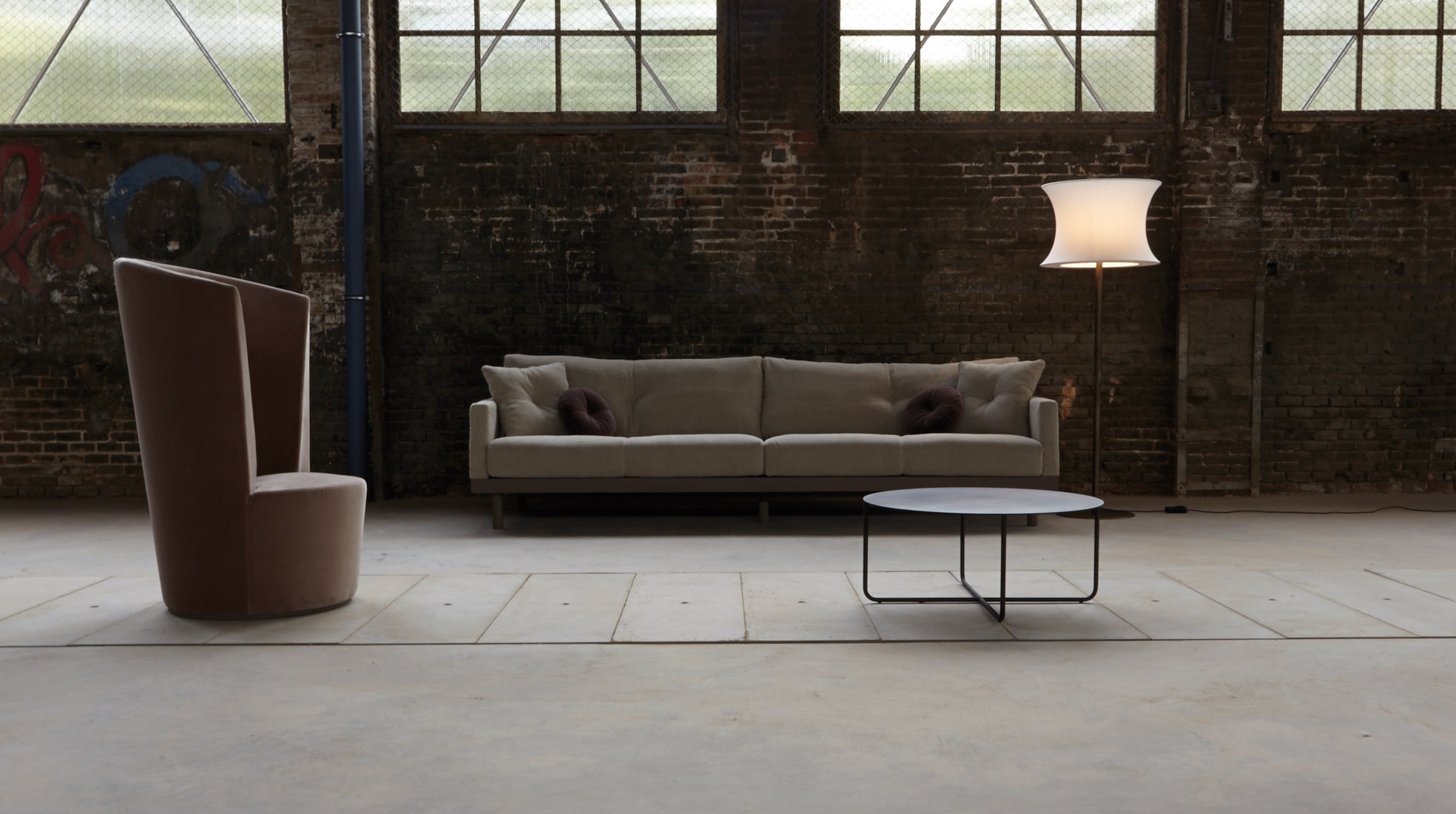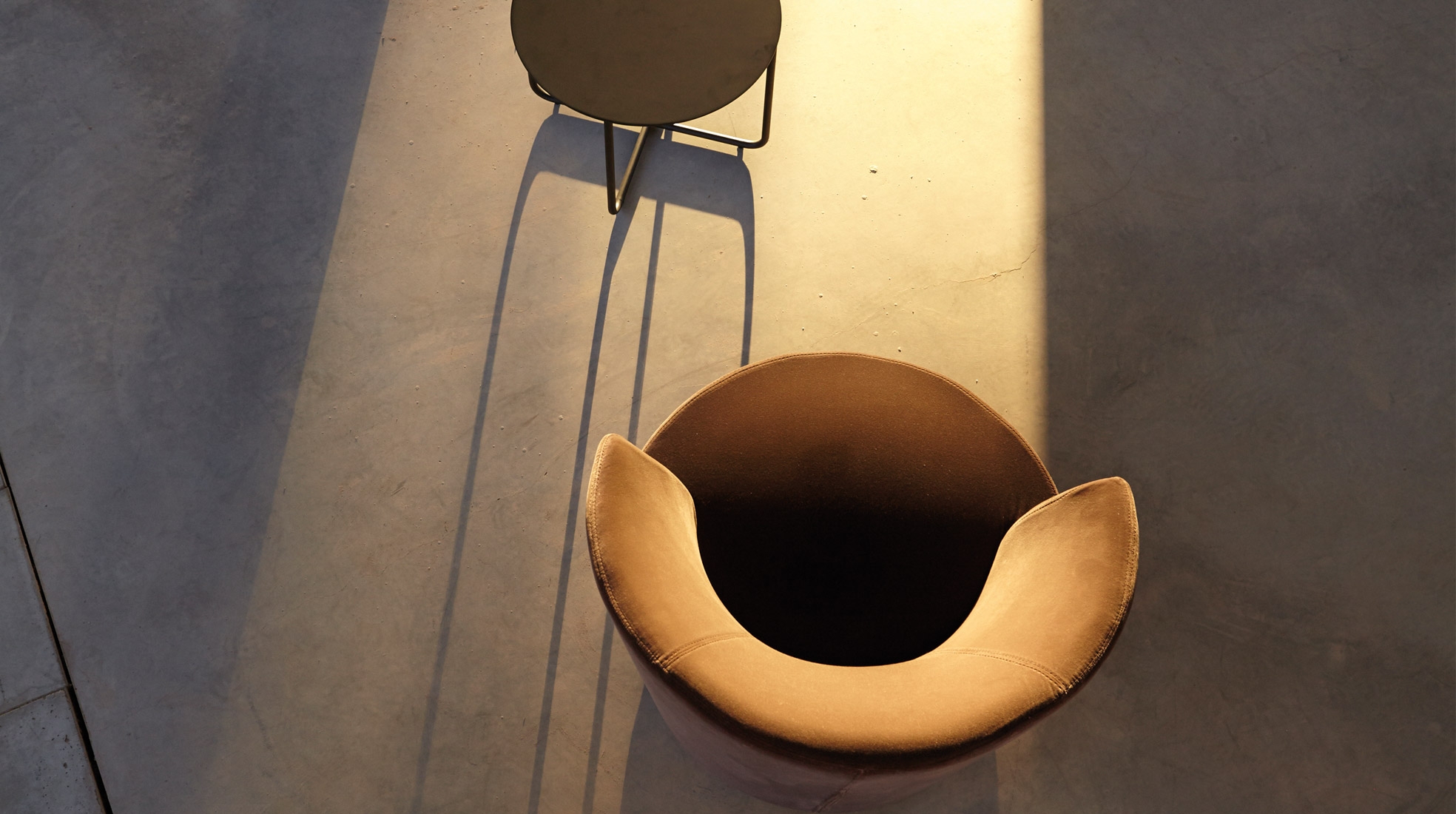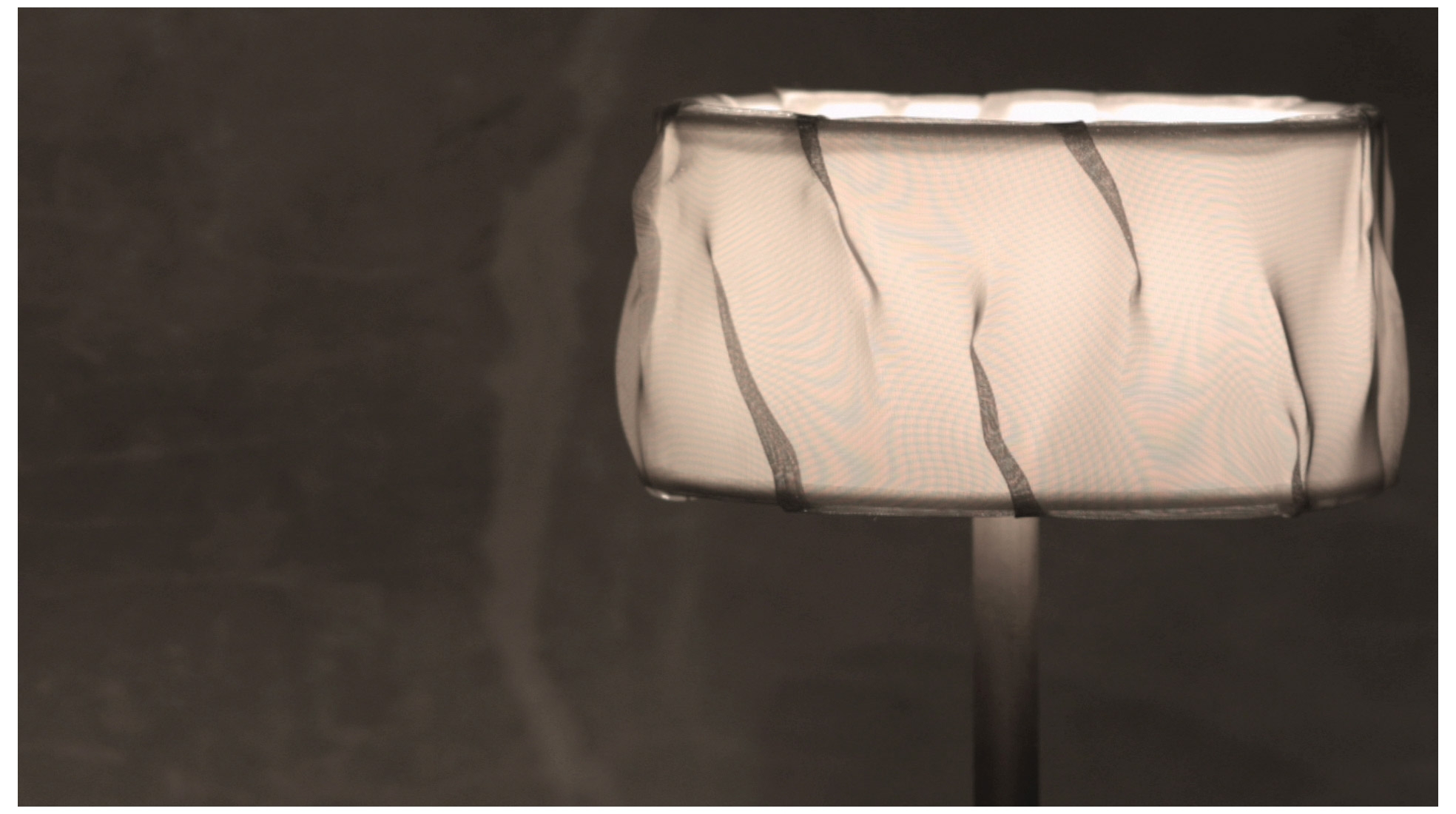 Can you find this humanity in textures as well?
I have always liked the imperfections of any manual activity, much more than the perfection of numbers and technology.
And how do you apply that?
That texture is present in most of my collections. I search for a natural look. In the past, if a piece of wood had a knot it was thrown away, this was a sign of low quality, but nowadays, this has changed. Evolution, the patina of materials, has always been essential to me.
This crisis has made us reflect on certain issues and I find this positive. Some years ago abundance was what really mattered, now common sense, good nutrition, nature, good energy come first. Less superfluous ways to be able to elaborate on the true essence and the spirit of things; we need the things to be true, authentic.
How do you translate this spirit into your ideal bathroom?
I would enter the world of nature, the texture that is unique to a material, I would have a more brutalist design. I would combine that feeling with suitable technology and with perfectly solved bathroom functions.
I am particularly sensitive to beautiful things. One of my friends says that "beauty widens your soul," it makes you take a breath of fresh air. If this beauty surrounds us and we take it in-to account, why shouldn´t we do that in the bathroom? To be surrounded by art and beauty is positive, gratifying.
And the bathroom of the future?
I think good design should last; take for instance this space we are now in (his study in Barcelona). It was finished 26 years ago and even today, when I come in, I feel it is still on trend. The bathroom of the future should be made of materials that instil emotion when you touch and look at them; this is what I call "the touch eye." As water will also be a scarce resource, we should be consistent with its reuse. It would strengthen the bathroom's humanity, also with the help of technological elements, but without overdoing it.